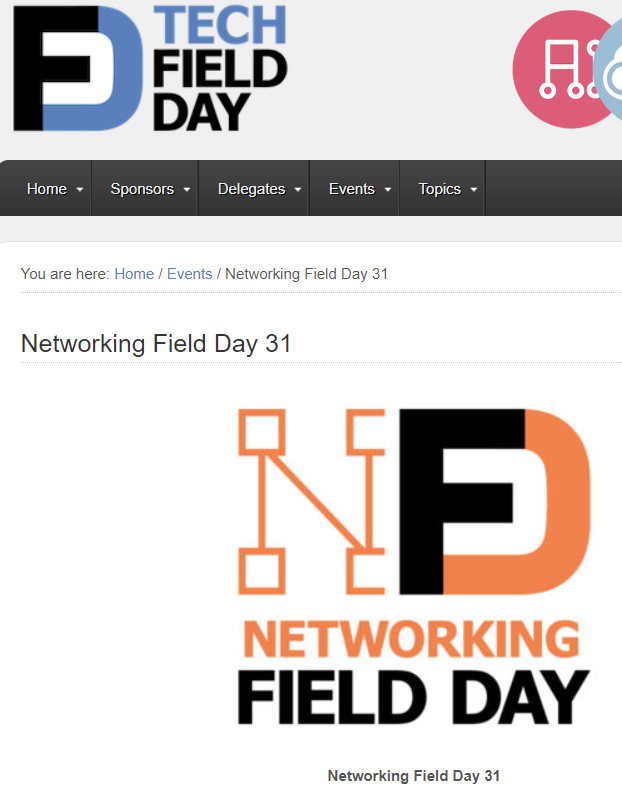 Networking Field Day(NFD) is a part of the Tech Field Day(TFD) group of events presented by Gestalt IT. These Field Days are a series technical meetings that are invite-only. The meetings are between delegates invited from around the world and sponsoring enterprise IT companies that share their products and ideas through presentations, demos, roundtables, and more.
I'm excited to share that I've been invited to be a delegate for Networking Field Day 31! As a delegate, I'll have the opportunity to connect with other industry professionals and learn about the latest developments in networking technology for BackBox, Itential and Kentik.
NFD31 brings together leading networking vendors and industry experts for a series of presentations and discussions on the latest trends and technologies in networking. As a delegate, I'll have the chance to hear from these experts, ask questions, and learn about the latest networking innovations.
I'm looking forward to connecting with other attendees and expanding my network in the industry. There will be 11 other delegates from across the industry. You can find their profiles located on the NFD31 site.
I'll be sure to share updates and insights from NFD31 on my blog and social media channels, so be sure to follow along to stay in the loop.
Overall, I'm thrilled to have been invited to be a delegate for NFD31 and can't wait to see what the event has in store. Stay tuned for more updates!